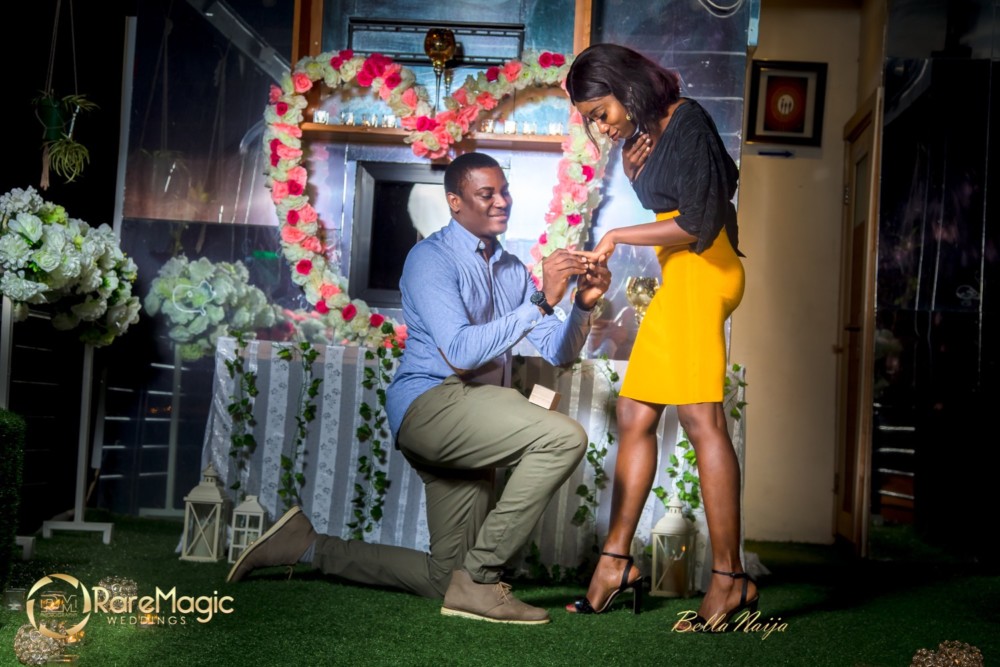 How We Met In Our Own Accord
By The Journey Bride-to-this day,
Laide

Emma and I met at a friend's wedding on Valentine's day. I had just left a bad relationship and I had zeroed my mind on trying to get into a new one. I was dancing close to the table where he was and he approached me and asked for my number. I was reluctant because I had given up on guys but a mutual friend of ours who was on the table assured me he was a very decent person. So, I decided to give him my number. He called some days later and I had totally forgotten I gave him my number.We started talking and I was initially not interested. He asked me out on a date and I found out he had never dated anyone which surprised me. Some months later, on the 10th of April, he asked me to be his girlfriend. I remember mentioning to him that he would be the last guy I would agree to date. Even though the nature of his job requires him to travel within and out of the county a lot, I grew to love him even more, each passing day and we just ensured communication was strong.

Our Proposal Story
By Laide
Two years down, I had my friend Funke call me saying she wanted me to be her plus one for a birthday dinner with a prospective high profile client who wanted to patronize my makeup service. As a businesswoman, I decided to dress really nice only for me to get to the "dinner" and meet a violinist playing John Legend's All of me, bouquets of flowers and the beautiful and talented Simi singing sonorously. It was my proposal! I was in shock. I am a tough girl but the tears flowed like rivers of waters. The love of my life was on one knee, of course, I said Yes! I am glad I am the first girl he ever dated and now I am going to be the first and only wife he would ever marry.